If you login to your WordPress website, only to quickly feel overwhelmed by the admin dashboard – you're not alone. In fact, it's the number one thing I hear from my clients: "The WordPress dashboard is so confusing!"
No shame. The dashboard can be confusing. But, instead of avoiding it like the plague, it's essential that you come to understand it. After all, it literally controls your entire website.
I wanted to share a few reasons why you should take time to understand your WordPress dashboard, plus a resource that will help you make sense of it all.
Ready to stop letting your WordPress dashboard freak you out? Pin it to Save!
#1 Eliminates Need to Outsource for Simple Things
Every time I get something done on my car, I find myself simply nodding and bobbing my head. I have no clue what they are saying, and I probably get overcharged with things all the time.
When it comes to your business, we want to avoid that situation. Sure, you can call up your website developer or a WordPress expert each time you have an issue – but you're going to end up spending a lot of money.
Instead, you can learn the basics of your dashboard and fix small, pesky problems on your own. It doesn't mean you can solve every issue alone, but it does mean you'll have an idea of what's a do-it-yourself problem and a I-need-to-hire-someone problem.
#2 Login to Your WordPress Dashboard with Confidence
If every button you press on your dashboard is giving you a jolt of anxiety, you need some WordPress help. I hear way too often, "I'm scared to press anything! What if I mess up my website?"
That's not what I want for you, okay! When you know the basics of your dashboard, you can click around with ease and confidence. You know your website isn't going to explode at the click of a button, and you know where to go and what to do within your dashboard.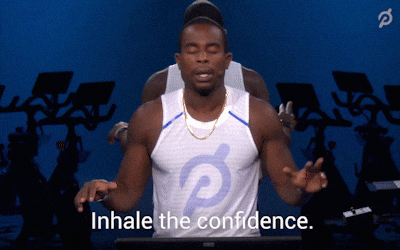 #3 Help Your Business Stand Out Online
Imagine having all the power over your website, but no idea how to harness it. When you don't know the fundamentals of your WordPress dashboard, that's exactly the kind of pickle you're in!
If you really want to stand out online and create a stunning, user-friendly website, then you need to know how to use your dashboard. Whether it's creating blog posts that nurture your audience, updating plug-ins that keep things running smoothly, or formatting your website to make it easy to use, it all starts in the dashboard.
Luckily, you don't have to scour the internet for hours or watch long, boring YouTube videos to understand your WordPress dashboard.
I created the WordPress Jumpstart Guide 🚀 to make controlling and understanding your WordPress quick and easy. The WordPress Jumpstart Guide is a reference guide for all of your WordPress woes – including the dashboard.
This isn't the kind of guide you read cover to cover. Instead, think of it as a step-by-step manual that answers all your WordPress questions. Find what you need in the guide, follow the steps, and you're done. No stress and save yourself the cha-ching of hiring someone.
Get 20% off the WordPress JumpStart Guide below!
Want to understand your WordPress site even more? Read more on the blog.