When you are looking through WordPress hosts, you may find yourself pretty baffled and overwhelmed. There are tons of WordPress hosts to choose from, so how do you know which one is truly the best?
Naturally, you might find yourself drawn to the price tag. Saving money always feels pretty good, and honestly, could the hosting platforms really be that different from each other? Let's chat about why choosing the right hosting platform is an important step.
Need a straight forward guide to hosts? Pin it to save!
What are WordPress hosts anyways?
In the most simple terms, a host is where your website is stored on the internet. If you had to put this into building terms, WordPress is the house, your domain is the address, and your host is the lot your house sits on.
Kinda hard to have a house without a place to put it, right? A WordPress house gives a "physical" place for your website to go on the internet.
However, not all hosting platforms are created equally. While you may be looking exclusively at price, there are a few other items to consider with your hosting platform: 
Site speed

Security

Reliability

Customer service
Websites are meant to attract customers and clients. Can you imagine your website loading unbearably slow for your potential customers? Or needing tech support, only to wait weeks for a response? Your website matters – and your hosting platform should feel the same way!
Which WordPress host should I choose?
As I said, not all hosting is created equally. So, I want to be completely transparent about my favorite and least favorite hosting platforms.
Hosts to Stay Away From
When my clients ask for recommendations on WordPress hosting, there are two platforms I always discourage them to use: GoDaddy and HostGator. In general, these hosts tend to run slow and have limitations on what you can do with your website.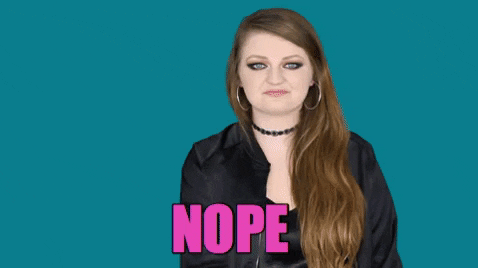 I know that they are big names out there in the website hosting world (I can still remember all those GoDaddy SuperBowl commercials), but they are a lot more limited and outdated compared to other hosting platforms.
Hosts I Recommend
Of course, I have WordPress hosts that I highly recommend as well. My favorites are Tech Surgeons, BlueHost, SiteGround, and Kinsta. Personally, I use Tech Surgeons, but the other hosting platforms are great, too.
A lot of these hosts have similar features to boast about, such as 24/7 customer support and speedy websites. Siteground and BlueHost are also official WordPress recommended hosting providers.
All in all, I don't think you can go wrong with choosing any of these providers, but I recommend exploring their features and choosing the host that works best for you. However, don't panic about choosing the "wrong" hosting provider. If you're not loving it, you can always change hosts in the future!
Do I need a WordPress host for my WordPress.com site?
I talked about this in a previous blog, but there is a difference between WordPress.com and WordPress.org. You can read the full blog post here.
You do not need a host for a WordPress.com site because it is not self-hosted. The customization ability is extremely limited on WordPress.com sites. The good news is that you can switch your website over to WordPress.org and choose a hosting platform to get all of the amazing features and customization that you need for your brand.
Want to build a completely customized WordPress website together? Checkout my Website Design Intensive! We will build a website that is uniquely you in just two weeks.
Check out the Website Design Intensive
FYI – This post does contain affiliate links. Essentially this means, if you use one of my links, I get a small percentage of sales made. This does not effect you in anyway! I would only ever recommend providers that I truly support and have experience with.